My Bradley Tractors (updated August 2012; added January 2012)
My grandpa started collecting tractors in the early 80's with many different makes of antique tractors. Throughout the late 80's and early 90's he accumulated a pretty decent amount of Lesser Known tractors or pretty rare ones in his collection. From being a farmer along with the rest of my family and from being around my grandpa as he worked on old tractors in the farm shop along with going to antique tractor shows I developed a very strong interest in restoring antique tractors. I have developed a strong interest in Lesser Known Classic tractors and have devoted my time and efforts on rare make tractors exclusively. I started my collecting in the late 90's just before I reached my teenage years with my grandpa giving me my first tractor. It was a 1936 Silver King tractor. My grandpa then gave me a 1939 Graham Bradley in 2007 which I finished restoring the winter of that year.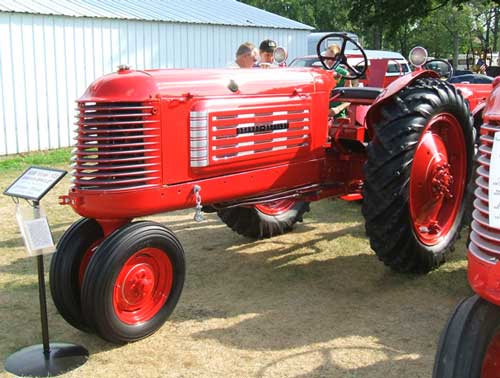 1939 Restored Graham Bradley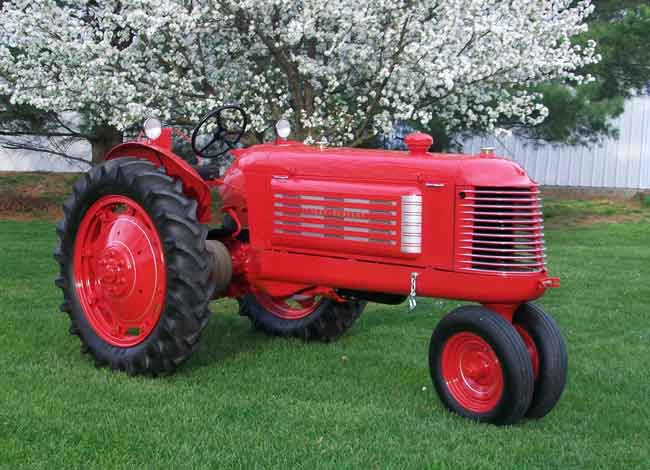 1937 Restored Graham Bradley
In 2009 I bought a 1937 Graham Bradley, the first tractor I had bought myself and had finished the ground up restoration by February 2012. In 2009 my grandpa gave me a 1931 Bradley that he restored in 1995. He bought the tractor off of a gentleman in Hamlet, IN in the mid 80's for $200. The gentleman Grandpa had bought it off of had only had it a year or two and couldn't remember where he had gotten it from since he had bought and sold so many tractors. So unfortunatley the history on the tractor ends there.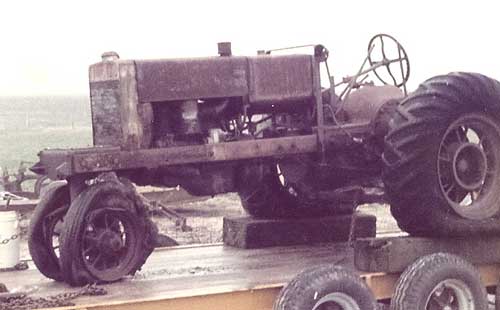 Unrestored 1931 Bradley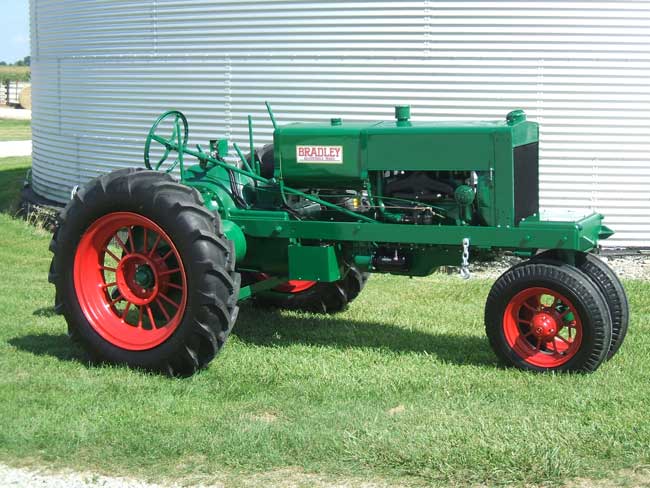 1931 Restored Bradley
Even though the Bradley tractor had been restored back in 1995, it was in need of some mechanical repair and several changes needed to be made to bring the tractor back to factory correct status. The cylinder head had 2 hairline cracks that would seep antifreeze when the engine was warmed up so I removed it and had it welded by a cast iron welding specialist, resurfaced the mounting surface on the exhaust manifold because it was leaking, and rebuilt the carburetor. I managed to locate the correct original model American Bosch magneto to replace the replacement Wico that was on it. I installed all new tires, had the original decals reproduced, installed the correct fuel straps, repainted the sheetmetal, and replicated a new exhaust system duplicating it after another gentleman's Bradley that still had the original setup. This Bradley uniquely has a starter bell housing on it with a starter. The original owner's manual for the tractor never indicates that electric start was ever an option and of all the Bradley tractors still left in existence, none of them are electric start, including the second Bradley tractor my grandpa has.
| | |
| --- | --- |
| | |
| Left Side of Waukesha XAK Engine | Right Side of Waukesha XAK Engine |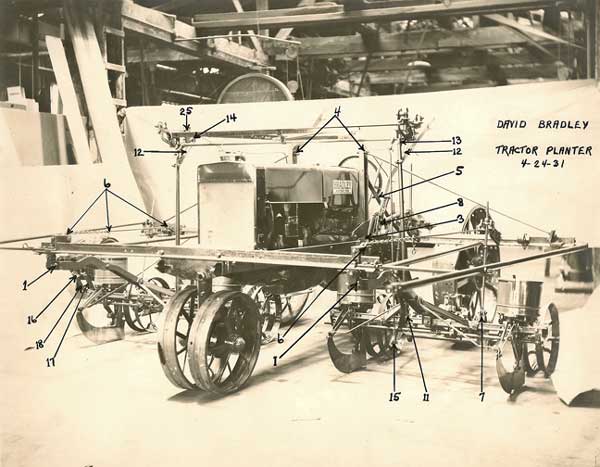 Bradley Factory Picture
James Fred 2012
Copyright © 2012 Waukesha Engine Historical Society, Inc. All rights reserved