Harry L. Horning (added July 2015)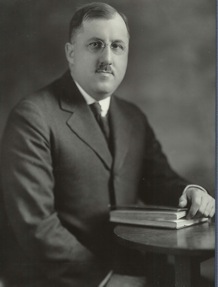 Animesh Mohapatra, a student at Nicolet High School, made a video for the National History Day contest for 2015. The theme of this years contest is: Leadership and Legacy in History.
Animesh interviewed John Schoenknecht, a local historian and Rocky Schaefer and Dennis Tollefson, members of the Waukesah Engine Historical Society. He also interviewed Clark Fisher the son of J B Fisher, Waukesha Motor Co's Chief Engineer during Mr Horning time. As a young man Clark knew Mr Horning as Mr Horning would often visit J B's home.
This documentary is copyright 2015 by Animesh Mohapatra and is shown here with permission.
Copyright © 2015 Waukesha Engine Historical Society, Inc. All rights reserved