Memory Lane 1928 (Added June 2013)
International Harvester just placed an order for 10,000 more XA engines for assembly into their units. Tony Herzberg, shop superintendent, was seen using a stopwatch figuring how much time and equipment is necessary to boost the assembly line to 250 engines per day!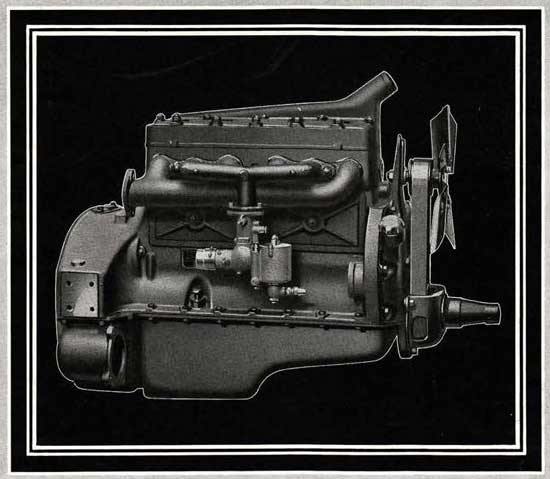 Model XA
May 28,1928 Waukesha Patent:
Gas Power Mixer: Waukesha designed gas mixer which handles still, natural or artificial gas-no settings between fuels. With it you can run on "waste gas" or gasoline. For use in supplying dependable power in oil field applications.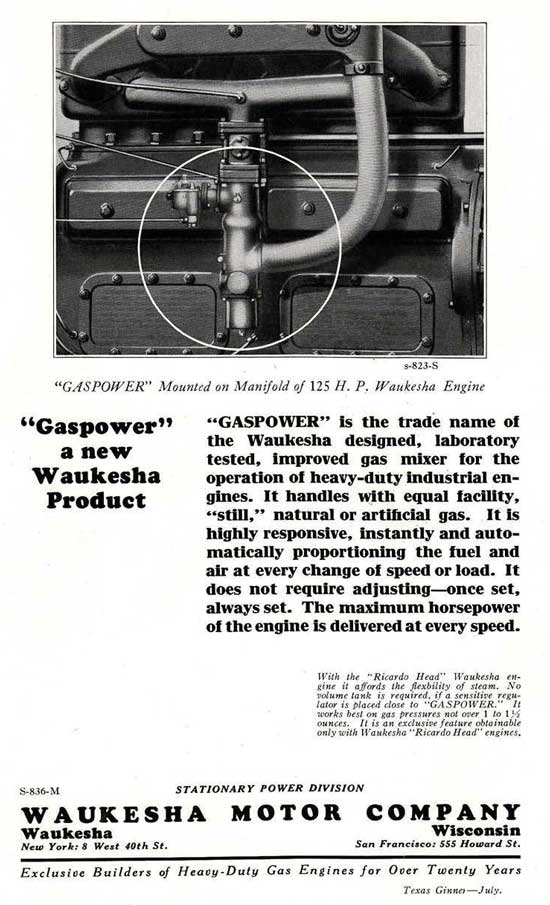 Waukesha Herringbone Speed Reducer: A reduction gear to operate at speeds higher than steam engines or cumbersome slow speed gas engines.
Practical oilfield men for better oil field power inspired this design.
Waukesha built the first engine for a fire truck in 1908 for the Chicago Fire Department. There was some opposition to the change from horses by the firemen. They thought the removal of horses would take the glamour out of fire fighting.
Clifford W Borgstrom, Historian
Waukesha Engine Historical Society
Copyright © 2013 Waukesha Engine Historical Society, Inc. All rights reserved