Fageol Coach "America" (added December 2012)
April 2, 1928
The Fageol Coach "America" powered with a Waukesha 6AB engine, this "Pullman of the Open Road" (land cruiser) was CC Pyle's trans-continental "Foot Race" accomodations.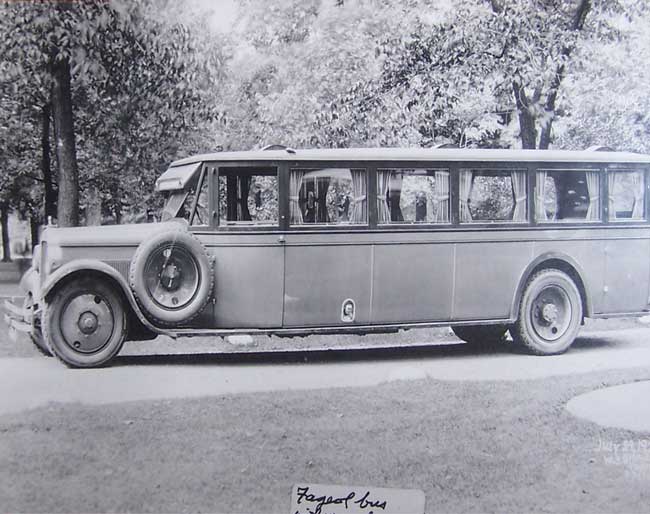 Fageol Cruising Coach 'America'
May 28, 1928
Fageol Flyer w/ a 6 AB Waukesha engine was driven single-handed by Jack Ruch 2928 miles between Oakland, California and Waukesha, Wi. The trip took 105 hours driving time. This included a two hour delay in Chicago by John Law for speeding. Now on to Philadelphia and New York with an order of 6K Waukesha engines on board for Autocar Company in Philadelphia. He traveled 943 miles on this leg in 37 hours, getting 9 miles per gallon on fuel.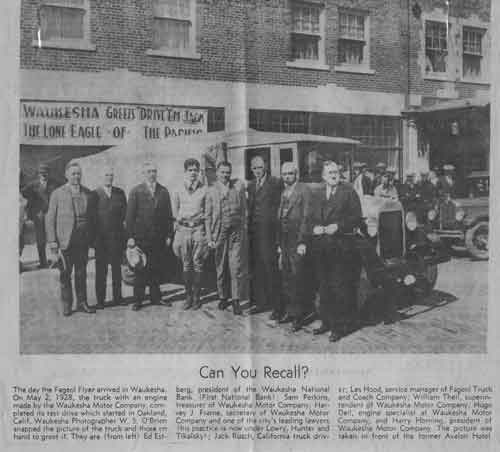 Fageol Flyer 1928 Waukesha Freeman
Click on image to open PDF of article (195 KB)
Magazine Ad
Click on image to open PDF of ad (218 KB)
Cliff Borgstrom, Historian
Waukesha Engine Historical Society
Copyright © 2012 Waukesha Engine Historical Society, Inc. All rights reserved