Harry L. Horning (added July 2006)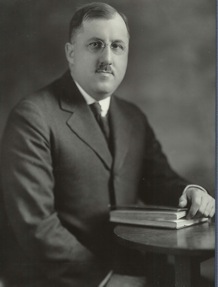 Mr. Horning was one of the most innovative leaders in the formative decades of the automotive industry.  He was president of Waukesha Motor Company (now Dresser Waukesha) until his death in January, 1936.  He served as president of SAE and was also the first president of the Internal Combustion Engine Institute at its formation in 1933.
His deep interest in the inter-relation of fuels and engines led to the development of the Cooperative Fuel Research engine.  The Horning Memorial Award perpetuates continuing interest in "Research and development to better mutual adaptation of fuels and internal combustion engines".
Copyright © 2006 Waukesha Engine Historical Society, Inc. All rights reserved