"The Waukesha" Model A (added July 2006)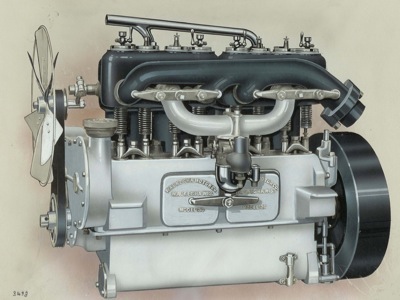 In 1907, after countless hours of midnight research on customer cars left for repair or a wash job, two young engineers learned all they could about automobile engines.  They would completely disassemble an engine to study it and look for ways to improve it.  It was their desire to build a better engine as engines then built had a bad habit of hard starting or poor performance.  Many a customer was amazed how good his car ran after only a wash job over night.  Finally the young engineer Harry Horning and Fred Ahrens, built their first engine.  They named it the Model A but also called it "The Waukesha". 
It was a four cylinder gasoline engine of 269 cubic inches displacement (4 ¼ x 4 ¾ ) and rated at 28.9 horsepower.  It cost them $12,000 to build, but sold it for $500.
It was installed in a boat on Pewaukee Lake just a few miles from where it was built.  It was a huge success and the Waukesha Motor Company was on its way as news spread on its' performance.  Many orders began coming in not only for boats but for cars and trucks.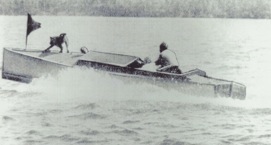 This was the first of 300 engines of this model with many more different models to come.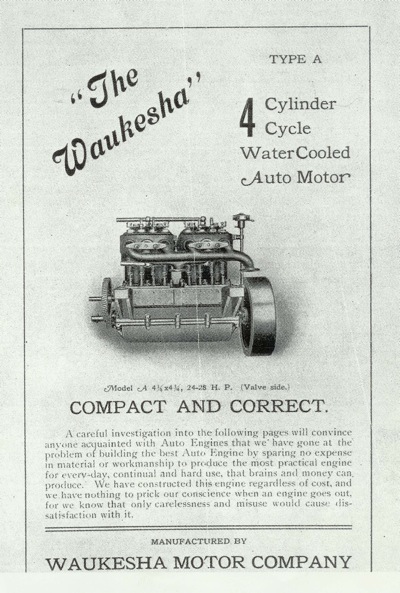 Cliff W. Borgstrom - Historian
Copyright © 2012 Waukesha Engine Historical Society, Inc. All rights reserved